Guardian subway security, NORCO can provide intelligent security systems with computer product solutions
Security system is the key of the rail transit construction. Due to the rapid development of traffic in China, especially the subway line has opened mileage present rapid growth year by year, the subway is becoming security equipment application potential of the market.

01
At present, the subway station security main challenges: huge passenger flow volumes, unable to figure with the limitations of inspection, security personnel and security personnel permit is poor, and the cost control problems, such as labor and security equipment. But early subway security scenario less space, plus the limitation of security technology often need more security personnel, there are defects such as low screening efficiency and regulatory capacity, have been unable to meet the demand of modern subway security fast, efficient, intelligent, joint operation requirements of the new security mode is imperative. Therefore, began to popularize and apply the wisdom of the new security system.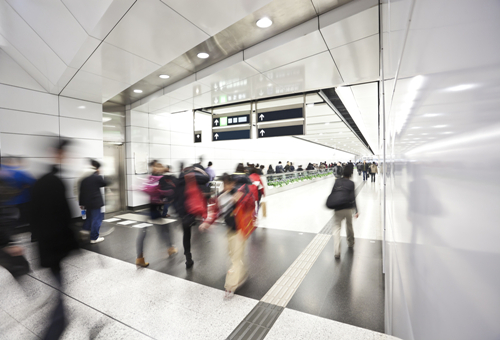 Image: thousands of grid (if the infringement please contact delete)
Intelligent security system, is by the big data platform, artificial intelligence, computer and network technology, and other technology integration, through the establishment of cloud security information management platform, which can realize subway network level, site level security the linkage of the equipment and personnel management; Using the advanced security equipment, the introduction of machine learning algorithms, artificial intelligent identification model is established, effectively improve the efficiency and accuracy of AnJianJi automatic identification; At the same time, relying on the Internet is high speed, large capacity, low latency communications capabilities, with high quality based on computer control system, intelligent early warning, can complete the subway security system equipment real-time dynamic monitoring of intelligent functions such as extension, greatly improve the security system found that risk and emergency response speed.
NORCO think to data-driven intelligent security systems, networked collaborative service is the important trend for the future development of rail transit. In the process, intelligent security system for intelligent identification, network linkage, the stringent requirements of image processing, must have a high quality, high performance computer hardware as its carrier technology.
02
NORCO is well-known domestic industry dedicated computer products provider. Around the track traffic, NORCO Intel processor, Hisilicon, ZHAOXIN, Phytium platform, built the X86 and ARM architecture system perfect, professional and reliable diversification of computer products, can provide hardware support for intelligent security system construction.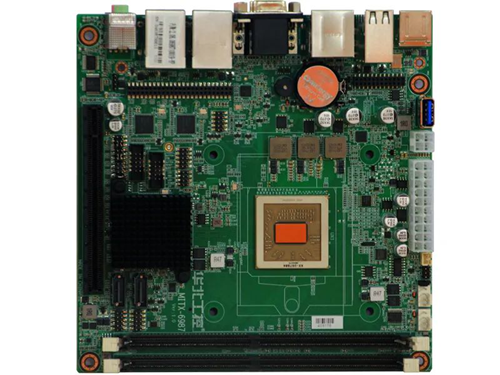 MITX - 6987 V1.0, NORCO is based on ZHAOXIN KaiXian KX - 6000 Series of MITX industrial motherboard. Product support KX - U6780, KX - U6780A, KX - U6580, KX - 6640 - a processor; Article 2 DDR4 UDIMM support DDR4-2666, maximum capacity Up to 32 gb Bytes; Provide a rich I/O interface function, support + HDMI, VGA support independent three show, support high resolution, dual channel support 5 w power amplifier; Rich extension, support PCIE card (optional support WIFI / 3 g / 4 g), accelerator card, acquisition card and various extensions, supports Windows/Linux operating system, applicable to the artificial intelligence, automation, traffic management, and other industries.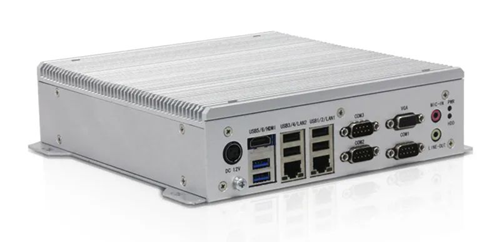 BIS - 6678, NORCO is based on the Intel HM77 HM76 / QM77 chipset no fan of the embedded system. Product support Intel Socket G2 Mobile Sandy/Ivy Bridge i3 / i5 / i7 processor; The onboard memory, support DDRIII 1066/1333/1600 MHZ, support rapid storage, strong work force; Multi-serial port design, support + HDMI VGA display, to support independent double show; Rich extension, support the PCIE card, graphics and various extensions, support gigabit Ethernet/WIFI / 3 g / 4 g network adaptive; Fanless design energy conservation and environmental protection; With low power consumption, high reliability, such as universal application characteristics, can be widely used in industrial control, intelligent transportation, kiosks and other intelligent Internet of things.
In addition, NORCO tablets and diversified industry solutions and industrial machine can be applied to the intelligent security devices. Products not only high quality, high performance, but also according to customer demand for personalized custom in practical application.